Daniel Day-Lewis and Tilda Swinton swept Britain to Oscar glory today while No Country For Old Men was the biggest film of the ceremony. Day-Lewis, 50, as predicted, won his second best actor Academy Award for his towering performance as a ruthless, malevolent oilman in There Will Be Blood.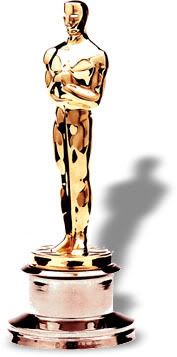 Swinton, 47, landed the best supporting actress gong for her role as a ruthless corporate lawyer in the George Clooney movie Michael Clayton. The 80th Academy Awards named French actress Marion Cotillard as best actress for her role as singer Edith Piaf in the biopic La Vie en Rose.
The 32-year-old beat Julie Christie to the title just weeks after her surprise victory over the British veteran at the Baftas. The film that dominated the night at Hollywood's Kodak Theatre was No Country For Old Men, the Coen brothers' violent neo-western.
It won four of its eight nominations, beating British film Atonement to best picture, and scooping best director. It also took the prize for best supporting actor for Spanish actor Javier Bardem, and adapted screenplay.
London-born Swinton provided one of the most amusing speeches of the ceremony when she thanked her agent, but not in the usual fashion, saying as she held up her statuette: "I have an American agent who is the spitting image of this.
Atonement, the film starring Keira Knightley and James McAvoy and adapted from the novel by Ian McEwan, only took one of its seven nominations, for best music (score).
But British names were rewarded in categories ranging from animated short-film to costume design. The Coen brothers had been favourites for the best picture and director categories for their film, adapted from the novel by Cormac McCarthy.
Unusually, the academy snubbed US stars in all the acting categories - awarding them to two Britons, a French actress and a Spanish actor.
Austrian film The Counterfeiters, a true story about the Nazi's counterfeiting operation, won the foreign language film category.
[
The Independent
]