Click here for

my posts in English
or go here for you to get more details about
INconstantIN

!
Dell Inc., the world's No. 2 PC maker, spent $1.6 million in 2007 to lobby on issues related to government controls on the export of computers to foreign nations, and other technology matters.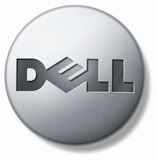 The company is developing more computers aimed at the Chinese and Indian markets. The company has said its consumer sales in China grew by 54 percent last year, more than three times the industry average of 17 percent.
Dell, which spent $800,000 in the second half of 2007, also lobbied on computer recycling and energy efficiency, technology funding for homeland security programs, health information technology, spyware, data security and trade issues.
It lobbied Congress, Commerce Department, the Patent and Trademark Office, the U.S. Trade Representative's office, Federal Communications Commission and other agencies, according to a disclosure form posted online Feb.12 by the Senate's public records office.
Click here to read the full story on
Dell spent $1.6M to lobby in 2007