1. Bangkok
Bangkok is renowned as one of the best shopping cities in Asia and it's surely worth the trip, if only for some superb retail therapy on the way to the beaches of Phuket or the cultural temples of Chiang Mai. High-quality silk, jewelry, and traditional crafts – everything, really, from sizeable bling to tailor-made suits – at a fraction of stateside prices draw millions to this Thai capital every year. The city's several chaotic markets, and especially the 35-acre Chatuchak Market, are bona fide treasure troves, whether you're scouting for clothing, home goods, or art, or live roosters, pythons, and even multi-colored chicks.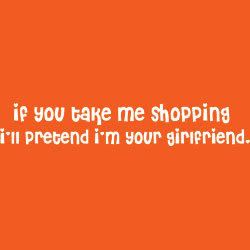 2. Buenos Aires
Besides being the most beautiful city in Latin America, Buenos Aires is also home to some of the world's most beautiful people. And where do these gorgeous porteños shop? Much of the shopping is centered in Microcentro (downtown) along the streets of Calle Florida and Calle Lavalle, both of which teem with chain stores and boutique shops (those with more pesos to spend head to the upscale neighborhood of Recoleta, where Armani, Cartier, and their ilk maintain addresses). But no trip to Buenos Aires would be complete without the purchase of several leather items – the city is known for its abundance of high-quality leather goods that cost a fraction of what they do in the States. Head to the leather district for the biggest selection and return home with a superb handbag, pair of shoes, jacket, and more at excellent value.


3. Copenhagen
The fresh, modern talent of Scandinavian designers has made the Danish capital of Copenhagen synonymous with cutting-edge merchandise – whether you're looking for a new wardrobe or sophisticated home decor. The Grønnegade area finds popular local designers like Munthe and Simonsen, while Strøget & Købmagergade – both pedestrian shopping streets – are home to international giants like Prada, Chanel, and Louis Vuitton. Mega-department stores Det Ny Illum and Magasin du Nord make great one-stop shops, but if you've always wanted a sleek Bang & Olufsen stereo, there's nothing like going to the source (on Østergade). Ditto if you're keen on Georg Jensen's sophisticated home accessories or first-rate glassware and porcelain from the likes of Holmegaard and Royal Copenhagen Porcelain; this fantastic trio is located within steps of each other, on Amagertorv.


4. Hong Kong
Hong Kong has a lot more to offer shoppers than electronic gadgets these days – and visitors will find street markets, designer boutiques, and mega-malls laden with everything from jade to silk, in addition to cutting-edge technology, of course. Local designers like Vivienne Tam, William Tang, and Walter Ma are always popular, as are the vendor-rich streets of Li Yuen East and West, and the lanes of historic Stanley Market, favored for their collectibles like porcelain vases, silk garments, and Chinese artwork. The Jade Market in Yau Ma Tai is also a must – 400 stalls display the green gems that symbolize long life and good health. Each year, the Hong Kong WinterFest, a winter duty-free shopping nirvana, happens just in time for Christmas – so you can fill those holiday stockings at a discount.


5. London
Whether you choose to shop the trendy boutiques of Covent Garden, follow in the steps of princesses by visiting Sloane Street, or pick up a bespoke suit on Saville Row or tailored shirt on Jermyn Street, you're bound to shed a few pounds (of the monetary variety) when shopping in London. That said, you'll save a few quid by visiting the stalls of Camden Market, the shops of Oxford Street, where Selfridges and Topshop maintain addresses, and Portobello Market, a haven for antiques and hand-me-down treasures. But also don't forget to stock up on foodie treats at Fortnum and Mason, a veritable gourmand's delight of beautifully presented teas, biscuits, cheeses, and more, and stop at the venerable Harrods – at least to buy a shopping tote to carry everything home in.
Click here to read the full article
Top Cities for Shopaholics