Wikipedia creator Jimmy Wales has been accused of agreeing to edit a page on the online encyclopaedia in exchange for a donation. Former Novell chief scientist Jeffrey Merkey says he donated $5,000 to the Wikimedia Foundation in exchange for changes to his Wikipedia entry.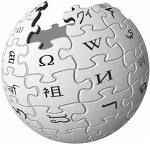 Mr Merkey says Mr Wales agreed to "use his influence" to remove libellous remarks in the entry. In response, Mr Wales has called the allegations "nonsense".
The edit history of the page does show changes made by Jimmy Wales and that the page was "protected", so that no further edits can be made by the public. Jay Walsh, a spokesman for Wikipedia, told the Daily Telegraph that the allegation was "absolutely false" .
"Jimmy never made this offer, and of course this is a practice the Wikipedia Foundation would never condone," he told the newspaper.
The Wikimedia Foundation describes itself as a "non-profit charitable organization dedicated to encouraging the growth, development and distribution of free, multilingual content." The foundation operates Wikipedia, one of the most popular websites in the world.
Click here to read the full story on
Wikipedia boss "edited for donation"